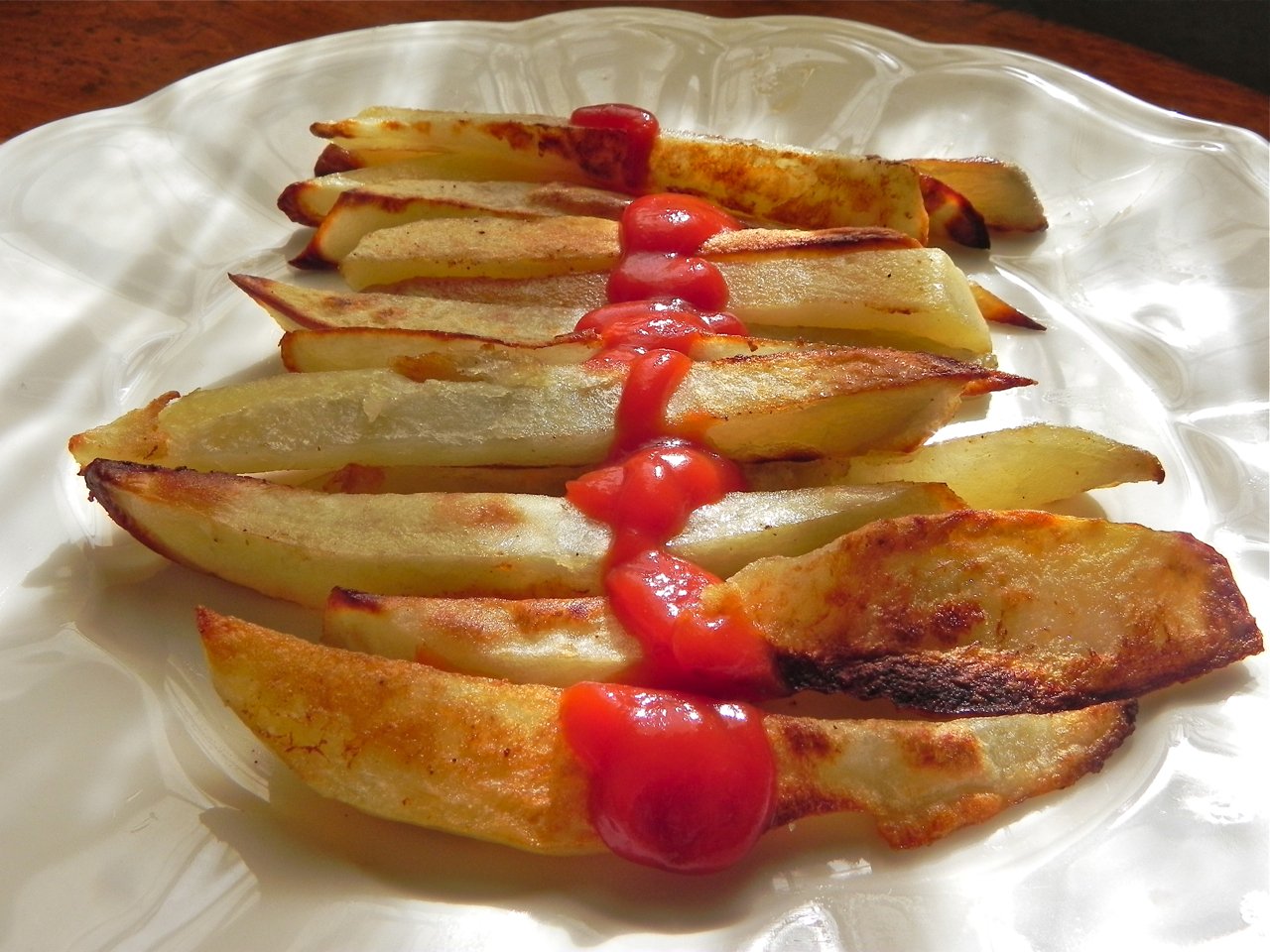 Homemade French Fries (Baked not Fried!)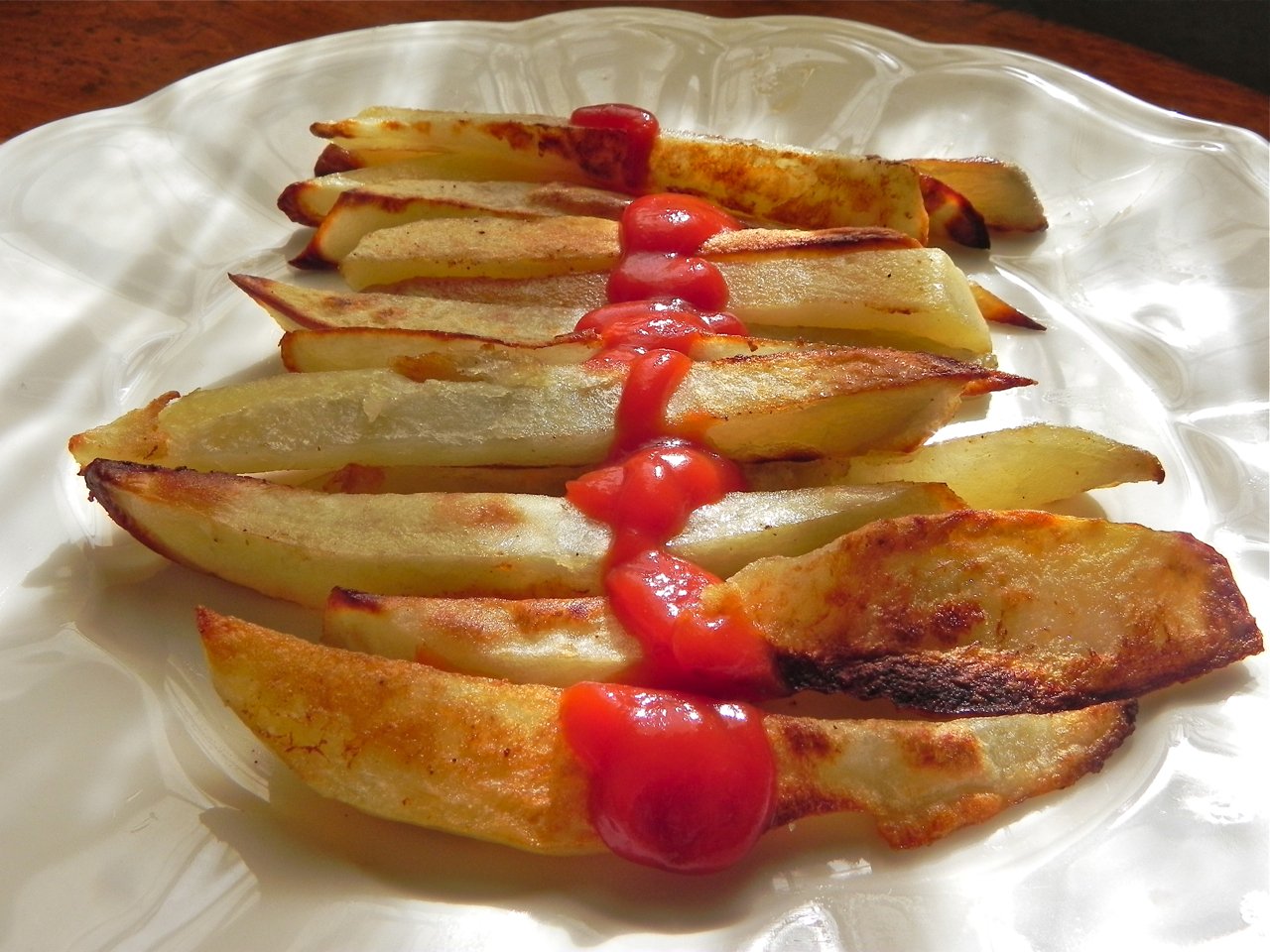 French fries that you buy pre-packaged and/or at fast food restaurants are made with a lot of ingredients that aren't very good for you.  Additionally, did you know that when you purchased most french fries that they usually are made with flour?  So if you have a gluten problem, or don't want to eat deep fried food, eating French fries out are a big no-no!   However, feel free to enjoy this recipe with a burger, meat or fish dish.  Additionally, they go great with scrambled eggs or an omelette!

Homemade French Fries (Baked not Fried!)
Author:
Maryann Ridini Spencer
Ingredients
4-5 large russet potatoes, peeled and cut into long strips
garlic salt
Lawry's® seasoned salt
Canola oil spray (or extra virgin olive oil)
Instructions
Preheat oven to 425°.
On a large cookie sheet, spray Canola oil over the bottom (or drizzle olive oil and lightly spread over the bottom of the pan).
Arrange the cut potato slices all over the cookie sheet.
Spray Canola oil (or drizzle oil) over the tops of the potatoes.
Sprinkle salts over top.
Bake until golden brown (10-15 minutes).
©2013 – Maryann Ridini Spencer
Google+