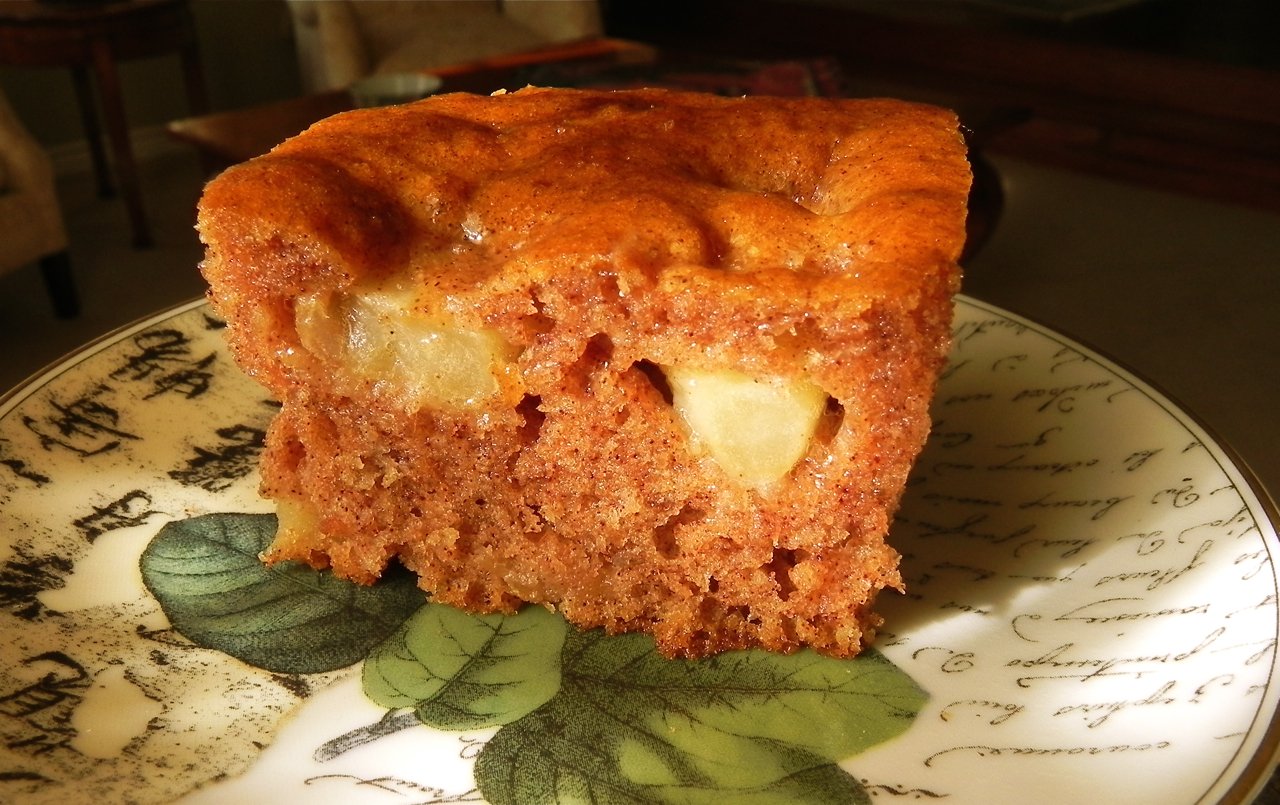 Applesauce Bars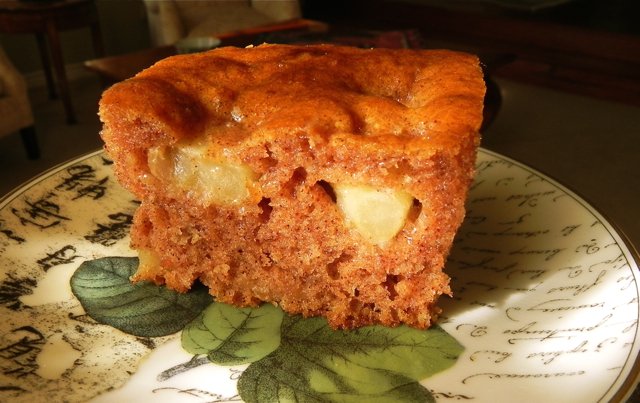 This "Applesauce Bars" recipe is a family favorite comfort food at holiday time (or any time!).  The cake texture combined with the delicious taste of apples, cinnamon, pumpkin pie spice and hint of lemon combined with the crunchy texture of raw walnuts and fresh, crisp apple chunks is divine!  Enjoy as a breakfast bread, a snack or dessert!
Applesauce Bars
Author:
Maryann Ridini Spencer
Ingredients
2 c. & 2T flour organic whole wheat flour
1 c. organic sugar
½ tsp. salt
2 tsp. baking soda
2 T. ground cinnamon
½ tsp. pumpkin pie spice
½ tsp. ground cloves
2 c. applesauce (unsweetened)
1 c. apples, peeled and diced
3 eggs
1 tsp. lemon extract
¾ c. coconut oil
⅓ c. walnuts, chopped
Instructions
Preheat oven to 350°.
Grease 13 x 9 x 2 pan with coconut oil and flour with the 2 T. of flour. Shake off extra flour.
In a large bowl, add 2 c. flour, sugar, salt, soda, cinnamon, pumpkin spice, and cloves.
In another bowl, with an electric mixer, beat melted coconut oil, applesauce, eggs, and lemon extract.
Add diced apple and walnuts to the wet mixture. Fold into the mixture with a wooden spoon or spatula.
Make a well in the middle of the dry flour mixture and pour wet applesauce mixture in the middle.
Mix batter (it will be thick) with the electric mixer until just combined (do not over mix).
Pour mixture into the baking pan. Bake 25-30 minutes. Insert a toothpick to check if bars are done. (Toothpick will come out clean but moist).
Let bars cool in the pan for 15-20 minutes, then cut into squares.
Serve plain and/or with a bit of honey, a dollop of whip cream or vanilla bean ice cream. YUM!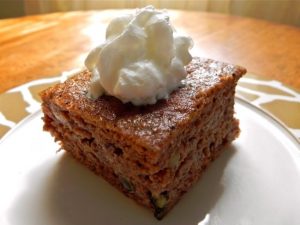 ©2013 – Maryann Ridini Spencer
Google+